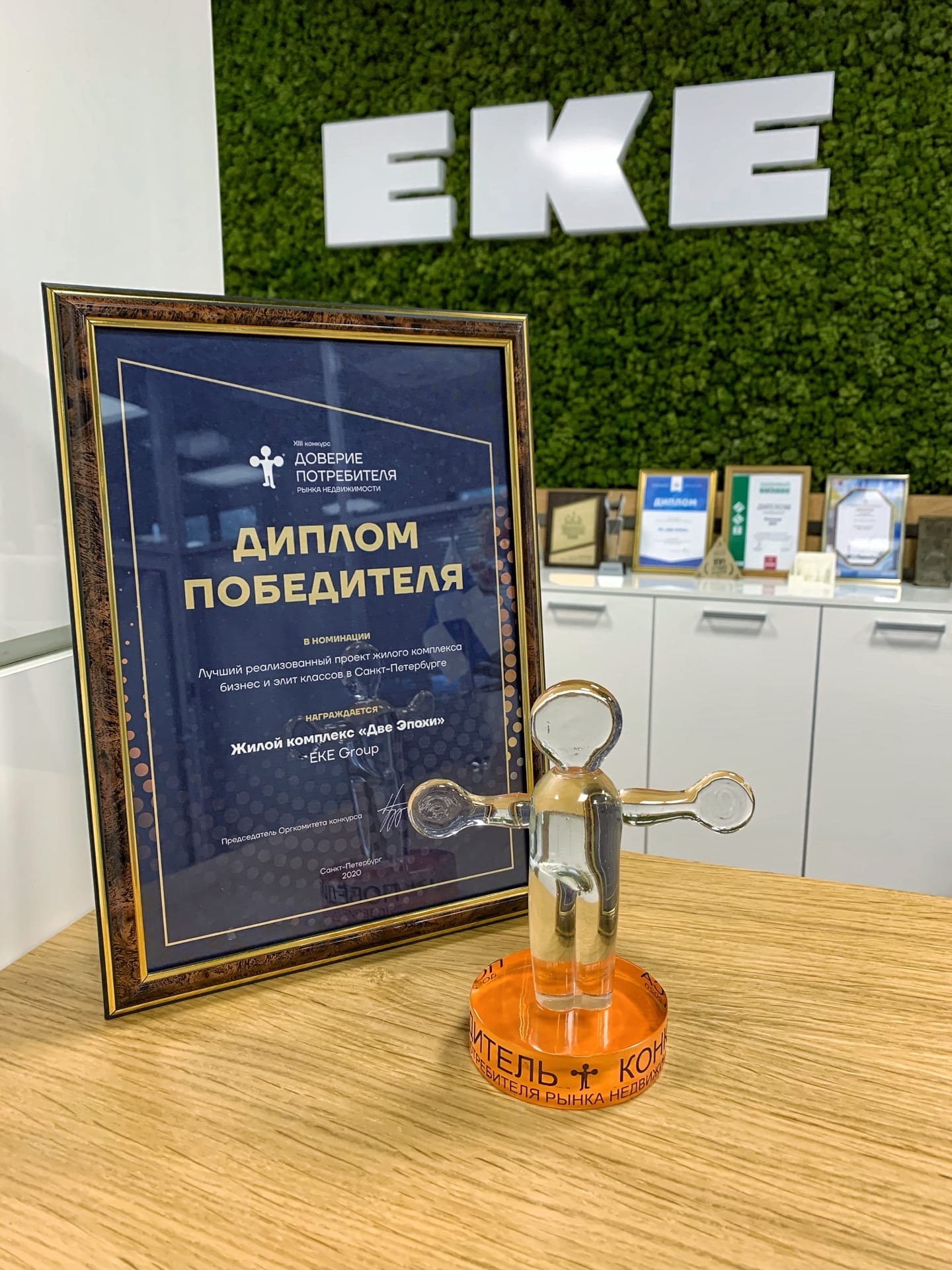 Residential complex Two Centuries announced as the best realized business class project in St. Petersburg
Residential complex Two Centuries received an award " Consumer choice" in the nomination "The best realized project of a residential complex of business and elite classes in St. Petersburg". This is one of the most prestigious awards in the field of the residential real estate in Saint-Petersburg.
The voting process lasts about 7 months. The selection of winners takes place in several stages:
on-line voting by city residents
visit of experts to the site and analysis of documentation
mystery shopper
presentation of the object to experts
We are very proud that the residential complex Two Centuries was appreciated by the residents of the city and the members of the expert council!
Read more: www.eke.ru