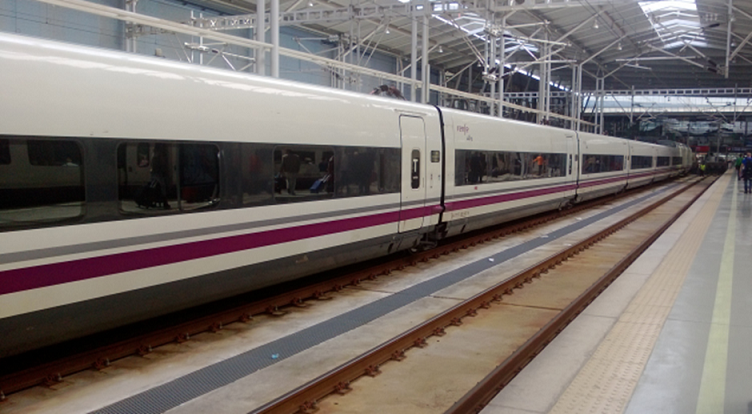 A major Train Communication and Management System project awarded to EKE-Electronics by Talgo and Deutsche Bahn
EKE-Electronics has been awarded a significant Train Communication and Management System (TCMS) deal by the Spanish train manufacturer Talgo. The end customer of the project is Deutsche Bahn, one of the most trusted railway operators in the world.
The total value of the initial award is several million euros, and it covers 23 ECx trains with options on up to a total of 100 train sets. Each train has 17 coaches and a locomotive. The initial order includes 1500 Vehicle Control Units (VCU) and Remote IO Modules (RIOM) with options for up to 6000 units in total.
The scope of the delivery includes several critical SIL-2 (Safety Integrity Level) compliant safety functions integrated to the TCMS, e.g., detecting instabilities in bogies and wheelsets, brake failures and supervision of various train components.
The first equipment will be delivered already in 2020 with the development of the SIL2 functionalities continuing to the year 2021. The full TCMS with SIL2 functions will be certified and operational by the end of 2023.
"Talgo is known as an innovation leader in the industry, and Deutsche Bahn is one of the most iconic railway operators in the world, renowned for the comfort and the safety of its fleet. Being awarded this project is another validation of the innovativeness and robustness of our Trainnet® Train Control and Management System," said Marko Mäkinen, CEO of EKE-Electronics Ltd. "I am looking forward to working closely together with Talgo and Deutsche Bahn to deliver a state-of-the-art solution that meets and exceeds their exacting requirements."
The delivery is based on EKE-Electronics' Trainnet® Train Control and Management System (TCMS), the technology leader in the TCMS market. Trainnet provides a single point of control over all train sub-systems. It enables control and monitoring over virtually any sub-system and function, for instance, doors, brakes, PIS/PA, and video surveillance, to name a few.
Using a unique control and management system allows for a simplified Train Communication Network (TCN). As the architecture of the system is very efficient, it ensures savings on development and maintenance costs. The centralized TCMS is also used to automate train operations and sub-system diagnostics, enabling increased reliability and quicker response times.
For Further Information, please contact:
Marko Mäkinen, Chief Executive Officer
EKE-Electronics Ltd
+358 40 548 1047
marko.makinen@eke.fi