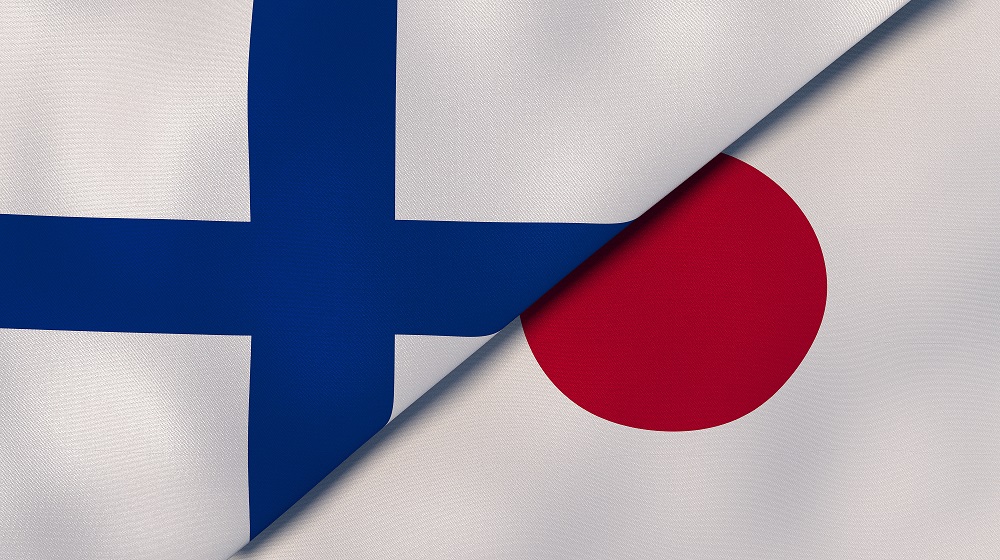 Mitsubishi Electric Corporation to make strategic investment into EKE-Electronics Ltd.
Mitsubishi Electric Corporation has made a strategic investment into EKE-Electronics and acquired 34% of EKE-Electronics' shares from the EKE Group. In connection with the investment, EKE-Electronics and Mitsubishi Electric enter into a wide-ranging cooperation agreement.
New Markets and a Wider Portfolio for EKE-Electronics
In connection with the investment, EKE-Electronics and Mitsubishi Electric enter into a wide-ranging cooperation agreement. The agreement gives EKE-Electronics new access to fast-growing markets in Asia and the US as well as new resources for further developing its intelligent Train Control and Management Systems (TCMS) and Remote Condition Monitoring Systems (RCMS). EKE-Electronics will also be able to offer its customers a broader and more strategic solution portfolio in cooperation with Mitsubishi Electric. The cooperation opens the road for the potential integration of EKE-Electronics' TCMS offering with Mitsubishi Electric's train propulsion systems.
More comprehensive solutions and projects for Mitsubishi Electric customers globally
Mitsubishi Electric gains access to EKE-Electronic's leading-edge products and solutions and will be able to offer the latest in TCMS and RCMS technology to its customers worldwide. Mitsubishi Electric will also benefit from EKE-Electronics' proven fast and agile product development and project management capabilities. The cooperation with EKE-Electronics will help Mitsubishi Electric to provide more comprehensive solutions and projects for its customers globally.
"We are thrilled to have Mitsubishi Electric as a partner and shareholder in EKE-Electronics," said Mr Marko Mäkinen, CEO of EKE-Electronics. "Mitsubishi Electric is a global leader in the train systems market, and in cooperation with them, we can grow faster and get access to new customers, especially in the APAC area and the US. The cooperation will enable us to package our innovative technologies into new modular solutions that we can together offer to a global client base. We have highly complementary geographical strengths: Mitsubishi Electric's main markets have been the US and Asia, including the Indian subcontinent, while EKE-Electronics has traditionally been a strong player in Europe, Australia, and China."
A Win-Win-Win Proposition
"During the last years, there has been active consolidation in the railway technology and TCMS markets. We at EKE Group have been following this trend closely, and we have actively looked for opportunities that support our long-term strategy. Last year EKE-Electronics invested in predictive condition monitoring analytics by acquiring the UK-based specialist Humaware Ltd. This year we continue to strengthen our position in the global TCMS and RCMS markets by partnering with Mitsubishi Electric as our minority shareholder," said Ms Riitta Ekengren, the Chairperson of the Board of EKE-Electronics.
"Mitsubishi Electric presented a compelling win-win proposal to us. The investment and minority ownership of a global leader give EKE-Electronics additional capabilities but let the company remain firmly independent and in Finnish control. Furthermore, Mitsubishi Electric and EKE Group share a commitment to creating technological excellence and sustainable long-term growth. This investment is also great news for EKE-Electronics' employees as they will have even more opportunities for learning and professional growth", said Ekengren.
"EKE-Electronics' Trainnet® TCMS and SmartVision™ RCMS products are widely recognized for their innovative features and flexible architecture," said Mr Hideki Fukushima, Group President, Public Utility Systems Group, Mitsubishi Electric. "We are proud and excited to be an investor and a partner of EKE-Electronics. We are impressed with EKE-Electronics' capabilities and products accumulated over 30 years of its history. Together, Mitsubishi Electric and EKE-Electronics will be able to offer truly ground-breaking technologies and solutions for the Intelligent Train Systems market globally."
EKE-Electronics Remains Independent and in Finnish Control
EKE-Electronics will continue under the current Finnish management, led by Marko Mäkinen as CEO, and the R&D activities of EKE-Electronics will remain in Finland. EKE-Electronics will keep developing and supporting all of its existing products as before, but the investment and cooperation with Mitsubishi Electric will allow EKE-Electronics to further strengthen its offerings and grow its footprint in Finland.
EKE-Electronics Ltd.
EKE-Electronics is a division of the EKE Group, a privately held Finnish company with diversified international operations. EKE-Electronics is a leading global supplier of intelligent train automation and management systems. Based in Finland, the company has operated in the railway business for over 30 years, executing complex projects across the world and currently focusing on Australia, Europe, and China. For more information, visit www.eke-electronics.com.
EKE Group
The EKE Group is an international company with diversified business units. EKE-Electronics is one of three main divisions operating within the EKE Group. The two other business units are involved in the construction of residential areas and business premises and the leasing of business premises. The EKE Group shareholders are committed to long-term business development allowing each division to have a very stable organization. For more information visit www.eke.fi.
Mitsubishi Electric Corporation
With nearly 100 years of experience in providing reliable, high-quality products, Mitsubishi Electric Corporation (TOKYO: 6503) is a recognized world leader in the manufacture, marketing, and sales of electrical and electronic equipment used in information processing and communications, space development and satellite communications, consumer electronics, industrial technology, energy, transportation, and building equipment. Mitsubishi Electric enriches society with technology in the spirit of its corporate statement, "Changes for the Better," and environmental statement, "Eco Changes." The company recorded a revenue of 4,462.5 billion yen (U.S.$ 40.9 billion*) in the fiscal year ended March 31, 2020. For more information, please visit www.MitsubishiElectric.com
*U.S. dollar amounts are translated from yen at the rate of ¥109=U.S.$1, the approximate rate on the Tokyo Foreign Exchange Market on March 31, 2020
For further information, please contact:
Marko Mäkinen, Chief Executive Officer
EKE-Electronics Ltd.
marko.makinen@eke.fi