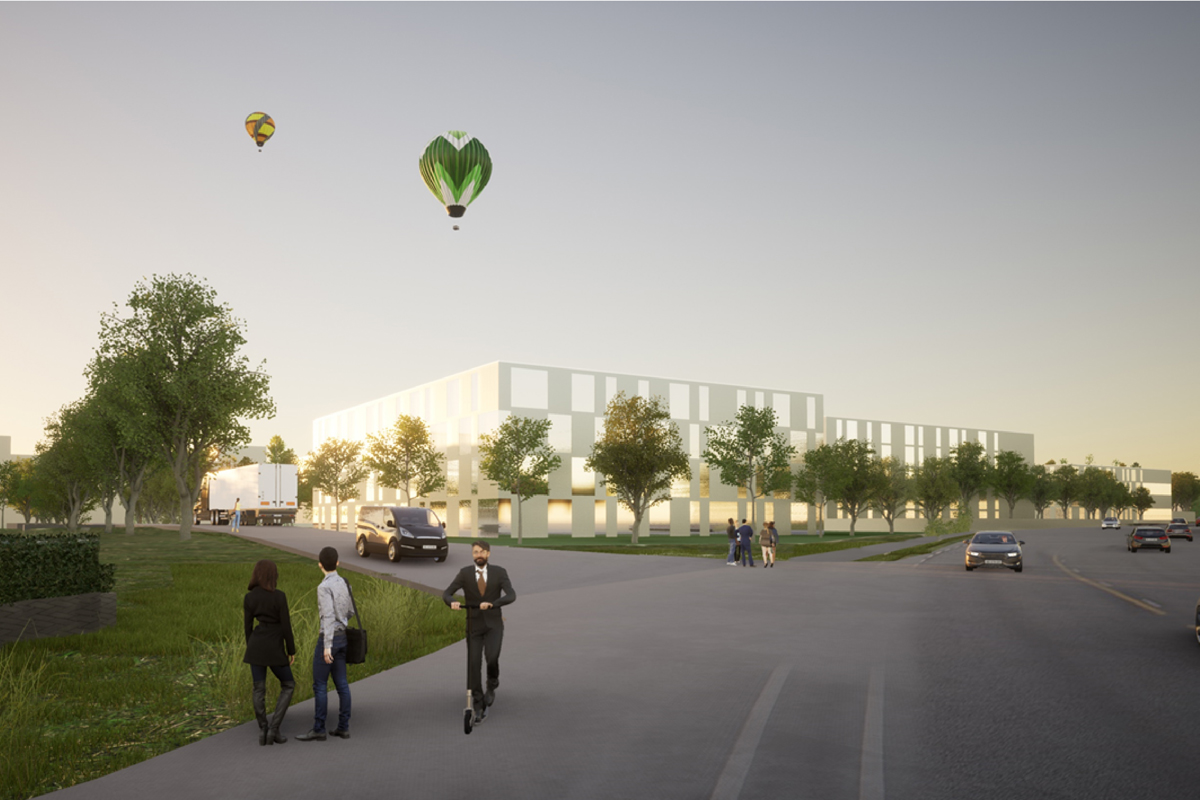 EKE-Construction participates in a giant Data Center investment in Finland
Fortum, the Municipality of Kirkkonummi and EKE-Construction Ltd have been cooperating for a few years, creating conditions for obtaining a hyperscale data center investment in Kirkkonummi. The data center area is significant in scale, both as an investment in Finland and as an industrial project. When completed, the emission-free waste heat generated by the Data Centers will cover about 40 percent of the heat needs of about 250,000 district heating users in Espoo, Kauniainen and Kirkkonummi.
In recent years, EKE has developed the Kolabacken area in ​​Kirkkonummi, which EKE has owned for a long time. The area, which has been zoned in co-operation with the municipality of Kirkkonummi and Fortum, is located at the intersection of Länsiväylä and Sundsbergintie. The new city plan, which allows for a very large scale data center, was approved last year. It is currently in process in the Administrative Court. Microsoft, the project's investor and data center operator, has today announced the project together with the Minister of Economic Affairs Mika Lintilä and Fortum.
The investment covers a total of two data centers with their plots and infrastructure, where Fortum's electricity investment and heat recovery also play a large part on a national scale as part of Finland's green transition.
The areas of Kirkkonummi Kolabacken and the adjacent already planned Sundsberg Business Village also contain a significant number of other business plots, which are expected to be in high demand from other companies serving data center operations as well as other sectors. Two enterprises have already initiated their future investments in the area.
"We have made planning that will make the project possible in cooperation with the municipality of Kirkkonummi in a record short time. Not only will the investment be very significant nationwide, it will also give Kirkkonummi a new business area of ​​the future, a data center with related activities. The data center with related activities will be a significant employer for the municipality and will accelerate the development of the area. In addition, a new recreational area of ​​more than 26 hectares will be developed, which is more than a fifth of the total area of ​​the city plan. This will give local residents an opportunity to enjoy interesting and locally valuable natural sites in the northern and north-western parts of the area," emphasizes Tea Ekengren-Saurén, Chairman of the Board of EKE-Construction Ltd.
EKE, as one of the project partners, is 100% committed to this globally unique and responsible project. We would like to thank Fortum and Microsoft for their trust and the municipality of Kirkkonummi for their excellent cooperation in the zoning process.
More information:
Tea Ekengren-Saurén, Chairman of the Board, EKE-Construction Ltd.
p. 040 060 7670, tea.ekengren@eke.fi
Heidi Kerosuo, Director, Project development and business premises, EKE-Construction Ltd.
p. 050 570 5998, heidi.kerosuo@eke.fi